Staff
Our dedicated staff are here to provide support, compassion, and information to help you through your journey of grief and the celebration of your loved one's life.
Tolar-Westgate Funerals & Cremations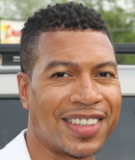 Eric P. Tolar II
Owner/Licensed Funeral Director & Embalmer - IL, WI, IN
EricTolar@TolarWestgate.com
Eric is first and foremost, a man of God. He is also a devoted husband to his best friend, whom happens to also be his business partner. Eric is also a father to 4 beautiful children, 2 boys and 2 girls. Whereas, those are his favorite roles, those roles do not bring home the donuts! And nevertheless, he is extremely proud of the the profession he has chosen for himself. Eric sometimes says, "I did not choose to be a Funeral Director but instead it chose me." It is not for everyone. He has a passion for funeral directing, embalming, and helping families through a very difficult and emotional time in their lives. Eric graduated from Lake Forest College in 2003 with his Bachelor's degree in Business Administration and a few month later enrolled in Mortuary Science school at Worsham College of Mortuary Science. He graduated from Worsham in 2004 and has been in the industry every since.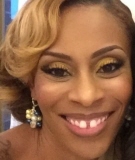 Julene M. Tolar
Owner/Operating Director
JuleneTolar@TolarWestgate.com
Mrs. Julene M. Tolar is owner and operating director of Tolar-Westgate and is currently furthering her education with the study of Mortuary Science. Julene has always had a passion for helping others. She has been in the medical field for 20 years, first as a phlebotomist and the last 9 as a Licensed Practical Nurse. She decided on a career enhancement when she saw the need for a deeper compassion in the funeral industry. Julene's love and dedication for the Lord has kept her grounded and focused on her calling, which is to serve in every capacity The Lord shall see fit.
Julene and Eric share more than partnership in business they are also partners in life. They are happily married and raising 4 incredibly cute and talented children. Family is everything to them. They pride themselves in providing a family oriented service to every family that entrust them to carry out the final wishes of their loved one. "This is not a task taken lightly, We are here to provide a professional and loving experience to our families with the aim to lighten the burden during this extremely difficult time." "When our families choose us, they too, become part of our family!"